sponsor our chicken shit bingo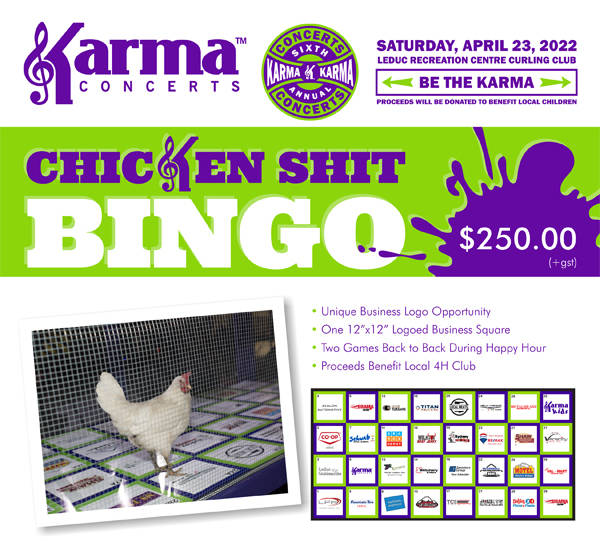 By sponsoring a square in our game, your logo will be prominently displayed on a 12" x 12" square. Patrons of our concert can play two games during happy hour, with all proceeds benefiting the local 4H club.
If you'd like to participate in this fun event, download the pdf, fill out the form and send it back to us. 

 Download application form