Volunteers
Volunteering with Karma Concerts is a great way to get involved with our incredible community - while having a ton of fun! We would not be able to put on our events if it weren't for our amazing volunteers that make up the Karma Army better known as:
"The Karmy"!
What Are The Rewards?
Karma is cycle-giving where people collaboratively work together in a positive manner
The opportunity to meet new people
Your efforts build children up within your community
That warm and fuzzy feeling you get when you have done something meaningful
Awesome volunteer experience 
We are very grateful to the many volunteers that are an integral part of our success. 
If you are interested in giving your time to "Be the Karma in Your Community" and want to be part of our next event, we'd love to hear from you!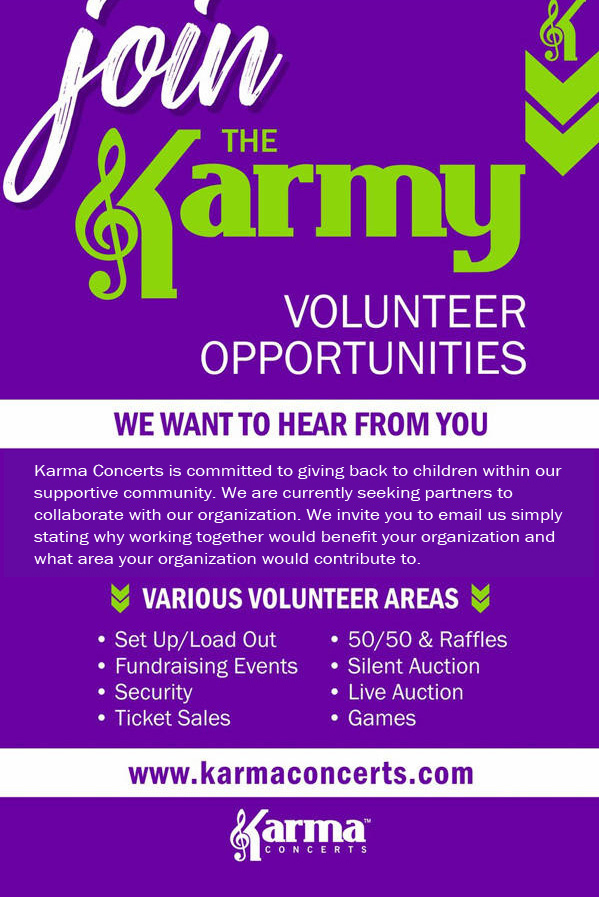 Apply to be a volunteer using the on-line form.