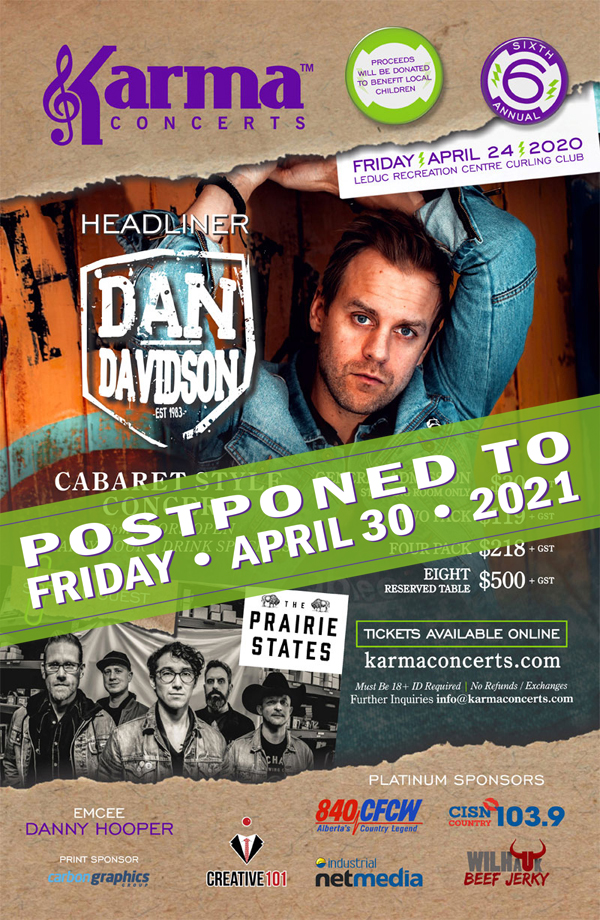 Karma Concert 2020/21
As the Coronavirus (COVID-19) outbreak is still a rapidly changing and a fluid situation from a public health perspective, we've made the difficult decision to postpone our concert cabaret and artist line-up to be held on April 30th 2021 for the well-being and safety of all. All sponsorship/attendee tickets purchased for our April 24, 2020 event, will be valid for April 30, 2021.
---
We can now tell you more about our upcoming Spring Concert! 
Our 6th Annual Karma Concert will be held on Friday, April 30, 2021 at the Leduc Recreation Centre.
Cabaret style concert. Adding to our amazing and entertaining night, our Emcee will once again be Danny Hooper.
HEADLINER IS DAN DAVIDSON with special guests 'The Prairie States'. We guarantee that you will be able to stomp your boots on our dance floor to this music. 
Some features of the exciting evening will be the Chicken Sh!t Bingo, Karma games, great local food, live music, drinks, cabaret, dancing, live auction, silent auction and of course Wilhauk Beef Jerky in every Karma Caesar! Be part of this great night being entertained while giving back supporting local children's programs.
Past major benefactors include: Leduc Boys & Girls Club, Leduc & District Food Bank and MusiCounts Band Aid Program. 
Tickets are now on sale!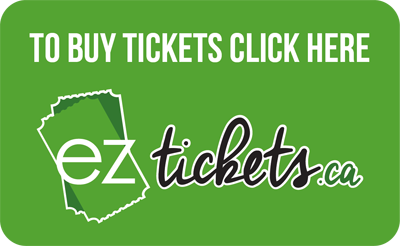 Packages available are: 
S Sponsorship (see sponsor page for details)
R Eight (reserved table) - $500 + gst
O Four Pack (seated, not reserved) - $218 + gst
O Two Pack (seated, not reserved) - $119 + gst
G General admission (standing room only) - $30 + gst
OUR SPONSORS: