Karma Concert 2022
Saturday, April 23, 2022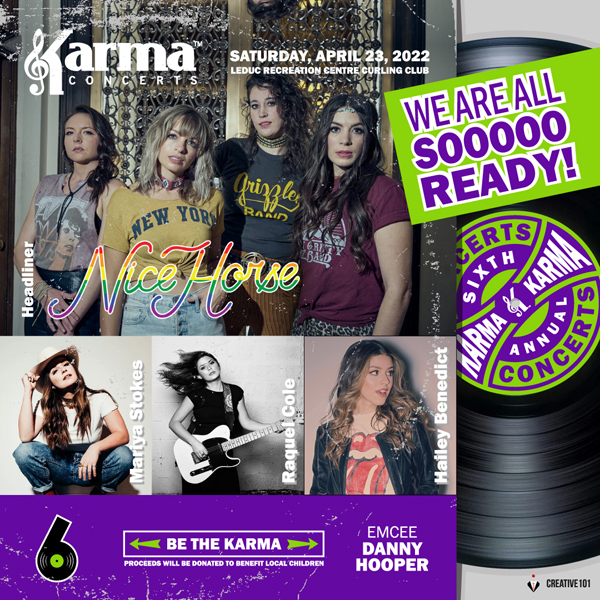 All sponsorship/attendee tickets purchased for our 2020/2021 event, will be valid for April 23, 2022.
---
Our 6th Annual Karma Concert will be held on Saturday, April 23, 2022 at the Leduc Recreation Centre.
Cabaret style concert. Adding to our amazing and entertaining night, our Emcee will once again be Danny Hooper.
HEADLINER will be Nice Horse, with special guests Mariya Stokes, Raquel Cole and Hailey Benedict!
Some features of the exciting evening will be the Chicken Sh!t Bingo, Karma games, great local food, live music, drinks, cabaret, dancing, live auction, silent auction and of course Wilhauk Beef Jerky in every Karma Caesar! Be part of this great night being entertained while giving back supporting local children's programs.
The fun begins at 5 pm and runs till around 11 pm.
Past major benefactors include: Leduc Boys & Girls Club, Leduc & District Food Bank and MusiCounts Band Aid Program. 
Packages available are: 
SSponsorship (see sponsor page for details)
REight (reserved table) - $500 + gst
OFour Pack (seated, not reserved) - $218 + gst
OTwo Pack (seated, not reserved) - $119 + gst
GGeneral admission (standing room only) - $30 + gst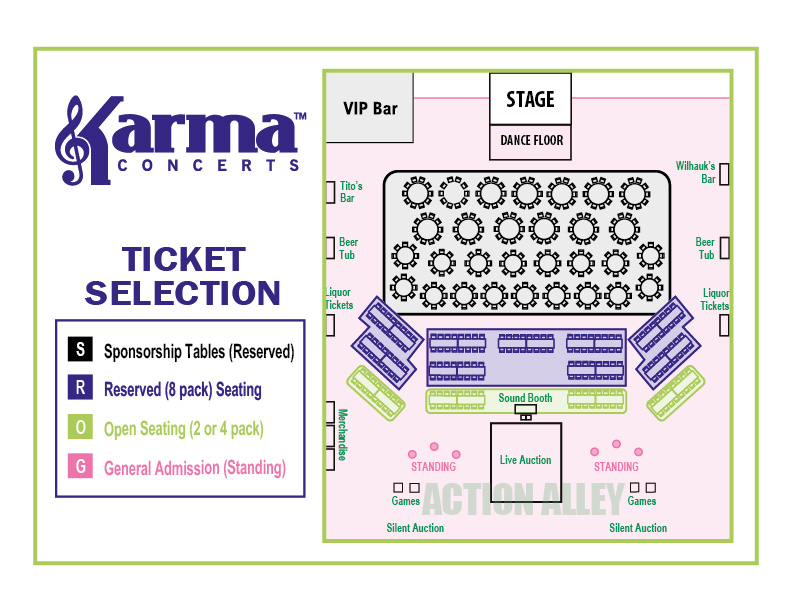 OUR ROCKSTAR SPONSORS: