Rodeo Kick Off
May 26, 2022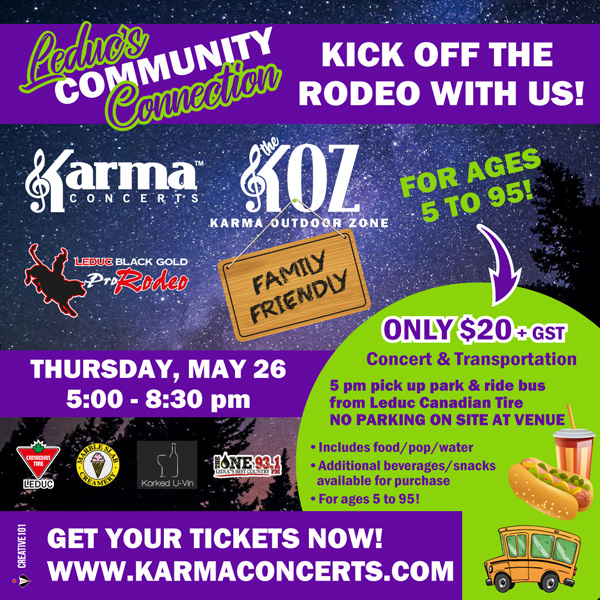 Show your community support and kick off the Rodeo with us!
Join us on Thursday, May 26, 2022 for a quick live music event at the KOZ. You don't have to worry about transportation because we've got you covered! Price includes a bus ride to our awesome new outdoor venue, live music, food, pop or water. You will have the option to purchase additional beverages or snacks, too.
This event is FOR AGES 5 TO 95!

Hope to see you there.
Thank you for being the Karma in your Community.